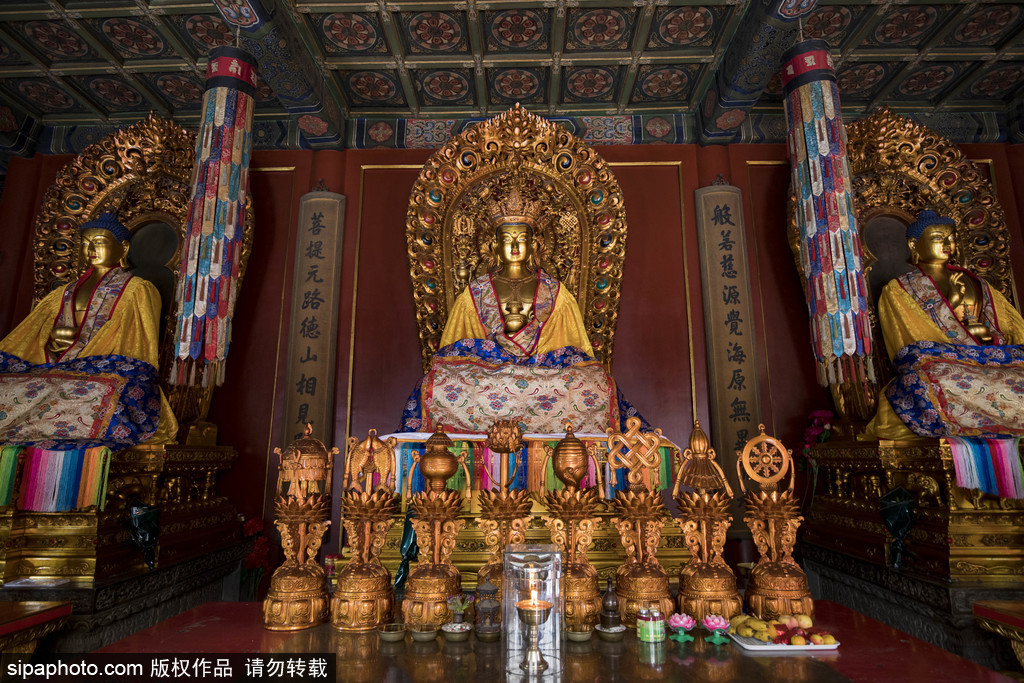 What's inside Lama Temple
Archway Courtyard - Zhaotai Gate
In the southernmost courtyard of the Yonghe Temple, a huge spirit screen can be seen, and opposite the screen is a three-room, four-pillared, and nine-story multicolored archway. After passing the archway, there is a special road for the emperors' and empresses' carriages. To the north is the Zhaotai Gate, the gate of Yonghe Temple, and on both sides of the gate are the Bell and Drum Towers.