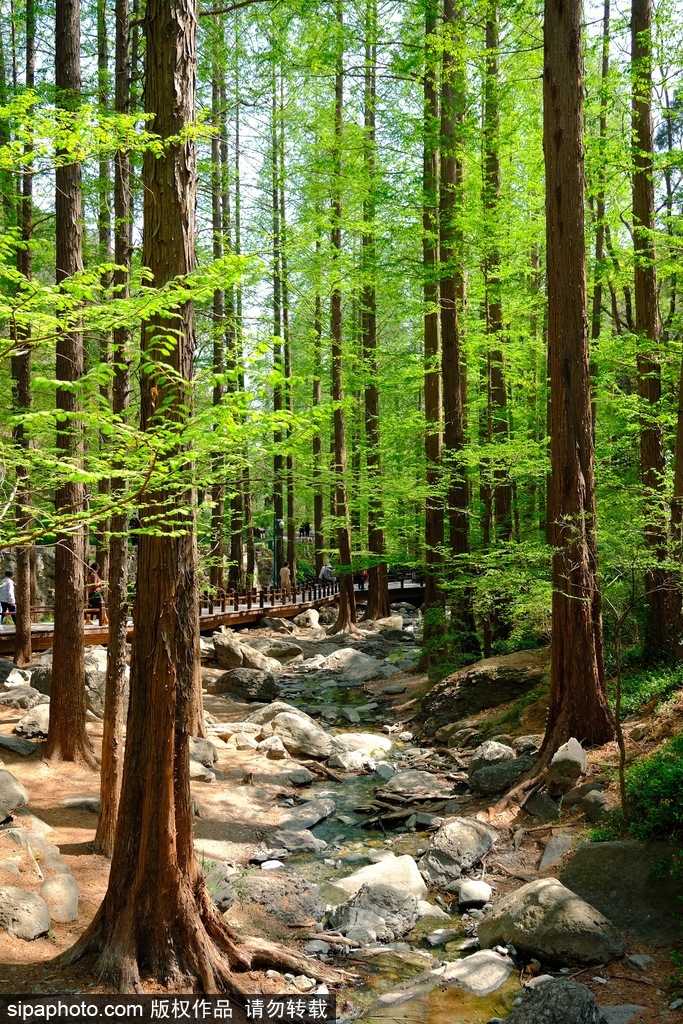 Cherry Gully
There is a summer wonderland hidden in the Beijing Botanical Garden, and that is Cherry Gully, northwest of Reclining Buddha Temple. It is named after the cherry trees planted on both sides of the mountain stream during the Ming Dynasty. The Metasequoia trees, known as "living fossils", have formed a forest here.
Taihu Wanmu Recreation Park
Taihu Wanmu Recreation Park (台湖万亩游憩园) is located in Taihu Performing Arts Town, Tongzhou District, Beijing. It is a landscape node on the western ecological belt of city's sub-center. It covers an area of about 17,000,000 square meters.
Haidian Park
Haidian Park is located to the northwest of Wanquanhe Bridge at the northwest part of the 4th Ring Road. It contains many royal garden relics such as Changchun Garden, Xihua Garden, and the Quan Temple, etc.