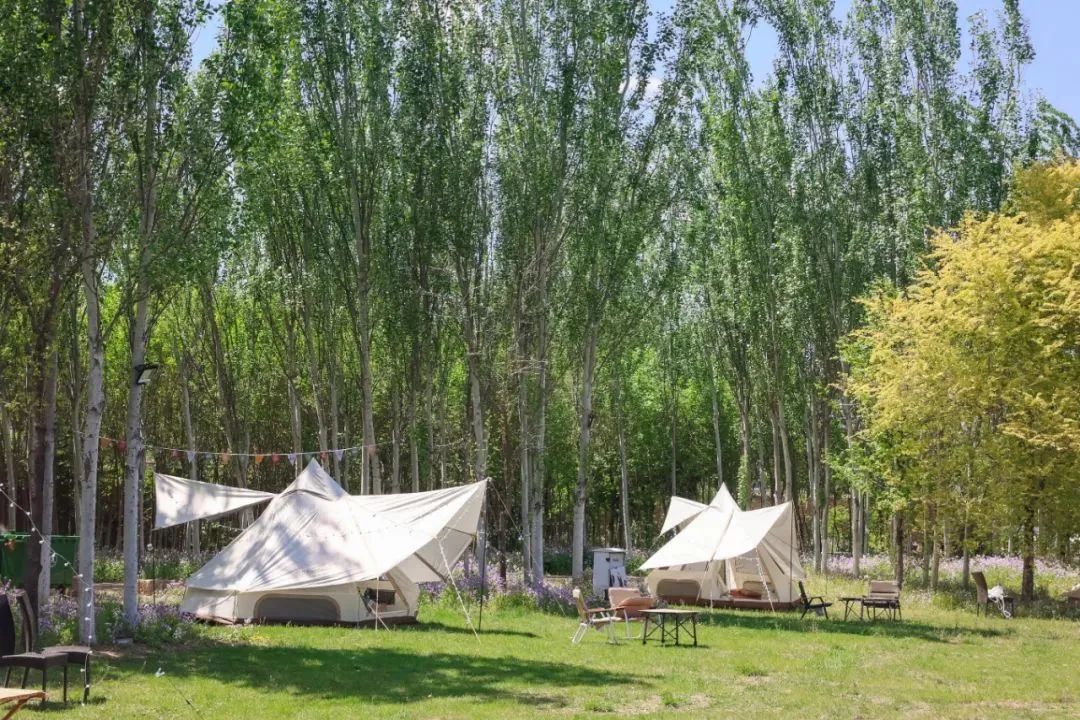 Wuwa Farm
Located on the banks of the Wenyu River in Changping District, Wuwa Farm is a rural experience base integrating camping, sports, farming, picking and marketplace. On the lawn of the farm, you can enjoy the beautiful and original autumn scenery. Play Frisbee with your friends and watch the kids run free in nature and enjoy a delicious barbecue with the smell of charcoal…. Come camping here and have a great time!
Daoxiang Lake Park
The park features a natural and beautiful waterfront landscape, Cuihu wetland, idyllic scenery, and a pleasant environment. Surrounded by mountains on three sides, the park is a perfect place to breathe in the fresh air and enjoy the beautiful scenery. If weather permits, visitors can also take a boat trip on the lake.
Jinhai Lake Bibo Garden Island Resort
If you're looking for a campsite in Beijing with lawns, lakes, and beautiful sunrise and sunsets, Jinhai Lake Bibo Island will be a perfect choice!Surrounded by beautiful lakeside lawns and clear waters, you can look out over the mountains, listen to bird songs in the morning and appreciate the sky at night.